Where high-quality content creators generate sales for your business in exchange for products. We're bringing bartering back and it's spectacular!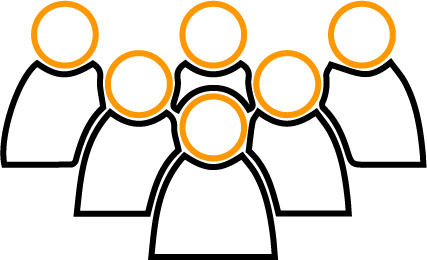 We might be the right platform for you if…
Once you've signed up, you'll add your product(s) to our platform.
2. Wait for Creators to Come to You.
Our curated list of quality creators will go "shopping" to select the products they connect with. Just like online shopping, they'll add items to their cart, check out, and then you'll get the chance to decide if they're a good fit.
If you approve a creator's request, you'll send them your product.
Once they receive your product, the creator will create and share content with their followers.
5. Watch the Sales Roll In.
Sit back and enjoy watching the content generate more sales.
That's it. And one of the best parts is that you will never receive an invoice from a creator—the product you sent to the creator IS their payment.
Simple. Affordable. Time Saving.
There's no catch.
After YOUR FREE TRIAL, we do charge a fee for you to use our platform and have access to our content creators but we are SO confident that you will quickly see a solid return on your investment. Other than that, this is a straight up product for content exchange.
The more social channels you have registered on Poptribe, the greater your reach.
Visibility across multiple platforms converts into sales.
Our unique system helps collaborations feel easier and more authentic. The connections we help establish between ecommerce merchants and content creators are about as organic as they get – they reach out to you because your product was meaningful to them in some way, and you get to choose if they are suited to represent your merchant.
It just works.
Our platform will help you reach your content goals so that you can settle back into your zone of genius – running your business.
Frequently Asked Questions